Games
Chainsaw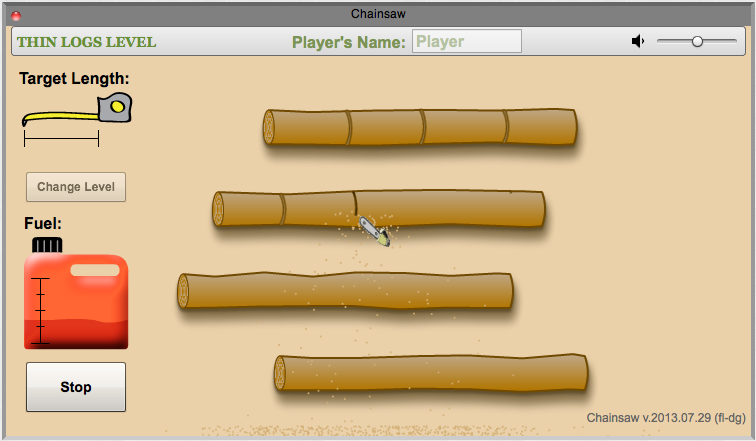 Overview:
A player is given a target length. There are 4 logs of different lengths, not aligned with one another. The task is to cut the logs into pieces with the length as close to the reference length as possible.
Inference Games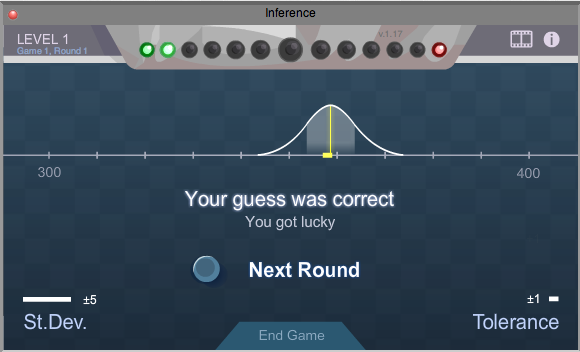 Overview:
Make an estimate of a population parameter based on a sample
Click here to play Inference Games
Ship Odyssey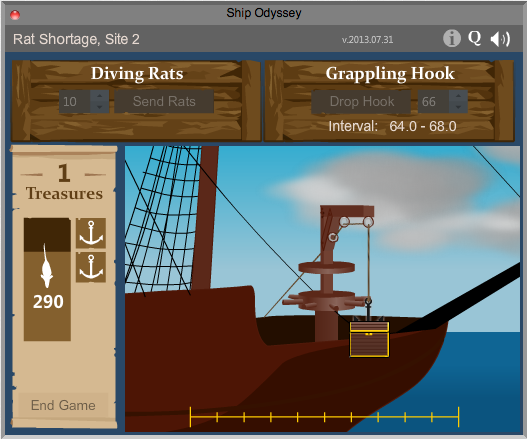 Overview:
The players are to find a hidden treasure by sending super-rats to locate the treasures. The rat readings are noisy, the players would have to figure out how to make use of this noisy data.