Data Games in Action at Four Rivers
The Data Games project team headed to Four Rivers Charter school in Greenfield, MA on December 17-20, 2012 to observe 8th grade classrooms implementing games and activities we're in the process of designed.
Students played the game "Chainsaw" and then worked to develop a way to score games. The scoring formulas they developed where then presented to the class and voted on. The selected formulas were used on the final day for deciding tournament winners.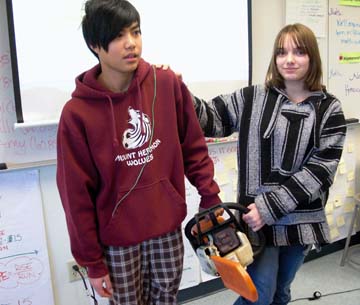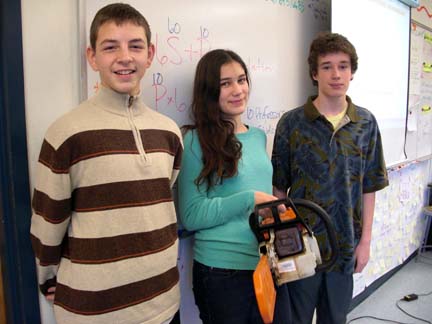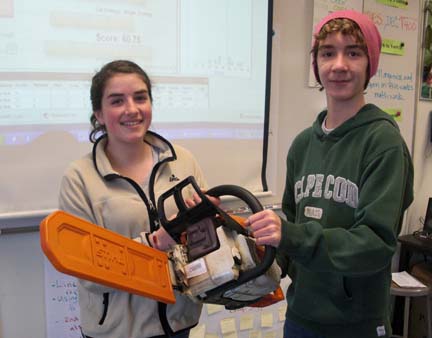 The Winners and Runner-ups in the Chainsaw Tournament at Four Rivers Charter School